We thank the following Grantors and Exhibitors for their support in helping to make this conference possible.
GRANTORS
BRONZE



Our lawyers have acted as trusted advisers to the world's largest healthcare companies for more than half a century. Among the first firms to provide comprehensive industry advice — covering biopharmaceuticals, medical devices, and healthcare services — we have broad experience and a sophisticated understanding of the global life sciences market that few can match. We help healthcare companies soundly navigate intensifying legal and commercial risks, realize opportunities for expansion and growth, and stay ahead of the innovation curve.
Our international network spans 47 countries, including the largest healthcare markets in the world. Many of our practices — including M&A, Tax, Compliance, Healthcare Regulatory, Employment, Intellectual Property, and Dispute Resolution — are ranked among the world's leading. Our lawyers have developed a depth of knowledge in the industry in respect of various market players including manufacturers, distributors, research institutions, clinical trial bases and health and regulatory authorities. For more information www.BakerMcKenzie.com.
---



Those of us in the Davis Wright Tremaine health care practice group devote nearly all of our time to industry-specific matters. This allows us to develop niche practices within the field that serve needs unique to the health care market. We also understand the business issues and regulatory developments that affect health care delivery and compliance, and as a unified team we can match the attorney with the niche expertise that best addresses client needs. For more information visit our website at www.DWT.com.
---

---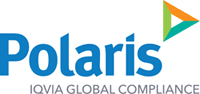 Polaris is the world's leading healthcare compliance software and consulting firm, providing innovative solutions to Life Sciences companies.
Our services range from best-in-class compliance software to expert consulting, planning and strategic guidance from the industry's leading compliance authorities. Polaris also offers competitive data analytics and end-to-end managed services.
Polaris is headquartered in New York City, with worldwide offices in Amsterdam, Boston, Hong Kong, New Brunswick, Paris and San Francisco.
Since 2001, the world's most recognized pharmaceutical, biotech and medical device companies have relied on Polaris as their trusted life sciences compliance solutions partner. Learn more at www.polarismanagement.com.
---
Interested in becoming a Grantor or Exhibiting?
Click Here for more information or contact Justin Sorensen at 206-452-0609.